Laura Arensburg presents Las (com)Partidas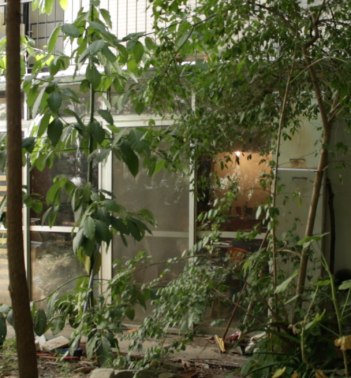 On January 15th at 7pm, the former artist-in-residence Laura Arensburg presents Las (com)Partidas, a performance story developed within the framework of the Beca per a la recerca i la innovació en els àmbits de les arts visuals of the Generalitat de Catalunya (ES).
Las (com)Partidas is a derivation of the audiovisual documentary project La Partida that is currently in progress.
Las (com)Partidas
"Maybe I do this performance lecture to break the spell of not being able to make the film. I also present myself here in Catalonia, physically, to invoke Lilianna in giant size on the screen as a way of bringing her closer to her desire to return.
Lilianna has been living in Buenos Aires for 10 years, but she doesn't like it. Before moving to Barcelona I took, together with my now ex-couple, Catalan classes with her. Lilianna told me about her desire to return to Catalonia, but her plans to do so created obstacles that made it impossible. I recorded the classes and traveled hoping to meet up again in Barcelona. Then I got separated and returned to visit Buenos Aires and Lilianna had not yet moved. She continued to tell me about her plans to do so, and some memories that reveal her difficulty in leaving that city".
Laura Arensburg
Practical information
Date: January 15, 2021
Time: 7 pm
Venue: Plató, Hangar
Free registration at lescompartides@gmail.com