Cassandra Syndrome, by Paco Chanivet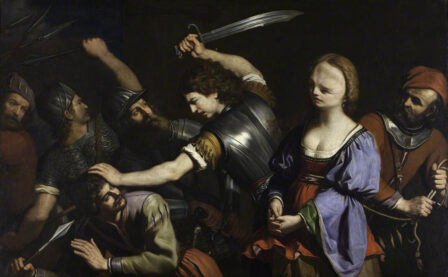 What is the future and why do we yearn to decipher it? What have its manifestations been from antiquity to the present? What role does speculative fiction play in the future? Is it a form of anticipation or determination? Oracle or prison? In this laboratory we will address these and other questions surrounding the imaginary futures inscribed in literature. The aim will be to create an anthology of micro-narrative experiments based on an open, optimistic, ambitious and committed conversation about what is to come.
CASSANDRA SYNDROME. INCIPIENT LABORATORY OF FICTION FOR INSUFFICIENT FUTURES
By Paco Chanivet
Free participation
Enrollments here (places are exhausted)
Dates: from Monday, May 18th (5 sessions)
Hours: from 6 to 7:30 pm
Reading materials will be provided by the laboratory
It will be bed through the free online platform, Jitsi Meet
Paco Chanivet (Seville, 1984) is an artist and a chimerist. He was in residence at Hangar from May 2016 to May 2018. He holds a degree in Fine Arts with studies in anthropology and cinema direction and screenplay. Some of his contributions in the local art environment have been for Tràfic Festival (CCCB), El lugar de los hechos (Sala d'Art Jove), ClaResil 2012mg (La Capella), Audioderiva for JR Plaza Archive (La Virreina Centre Imatge), Blue Seven Phenomena and 100% Desván (Sant Andreu Contemporani), F for Fiction (Can Felipa Arts Visuals), Family Constellations (Muncunill EspaiDos Chamber) and Travaillez Ne Jamais (DNA Platform, DNA Gallery), Follow the traces as if you were short-sighted (Arts Santa Mònica), Panorama 2018 (Fran Reus Gallery), No es lo que aparece (Premi Miquel Casablancas, Fabra i Coats), SSSSSSSilex (La Capella – BCN Producció) and Interregno (Espai 13 de la Fundació Miró).
In 2017 he was awarded the Artium-Getxoarte acquisition prize and the first prize at the 33rd La Rioja Young Art Exhibition. Some of his works are in the collections of the University of Barcelona, the Fundació Banc Sabadell and the ARTIUM Collection. He is promoter and co-founder of FASE, a space for creation and emerging thought.
This workshop is part of the program Fictions of Dis-order and is held in collaboration with Can Felipa – Arts Visuals