Modern Nature. A Tribute to Derek Jarman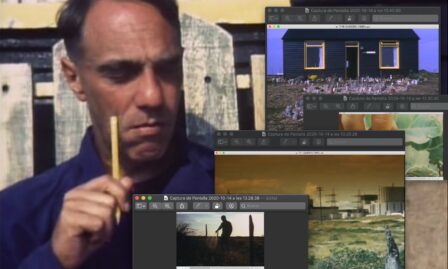 Postponed activity. New date and format to be announced.
As part of the workshop The Colonial Garden. Deconstructing the Narratives of Modern Taxonomy, by artist-in-residence Agustín Ortiz Herrera, we celebrate a small tribute to Derek Jarman and his memoir book Modern Nature, originally published in English in 1991, and recently translated into Spanish by Caja Negra Editora. While writing it, Jarman worked on one of his most beloved projects: the garden at Prospect Cottage in southern England.
From its title, this diary that artist and filmmaker Derek Jarman wrote between 1989 and 1990 addresses a crucial question for the interests not only of militancy and lgtb expressions, but also of most contemporary identities. What relationship can a subjectivity marked, from culture, by the bias of the "unnatural" establish with nature? And in any case, with what nature? To the images of the norm, habit and regularity, these pages oppose the sphere of the wild, the spontaneous, of that which manages to make room even in adverse conditions; to any conception of nature as an atavistic or original order, they oppose a material experience in which the natural is mutation and the past -embodied in the ghost of erudition- is nothing more than an assembly of the remains of history. Culture is what is given; nature, what is cultivated.
In this session we will have a deviant, playful and collective reading of the book. In addition, some fragments of the film The Garden (1990) will be shown and a dialogue will be held about their Prospect Cottage garden project. A small tribute to the author who wrote: "the limit of my garden is the horizon"; a wonderful evocation of a chimerical place understood as a queer/nature desire to come.
Date: 5 November 2020
Place: Hangar (Sala Ricson)
Schedule: from 6 pm to 8 pm
Seats: 40
The event will be carried out following all security measures. Attendance is free of charge and only by previous registration.
This session is part of the Ficciones del des-orden program and is supported by Caja Negra Editora.