Streaming Tuning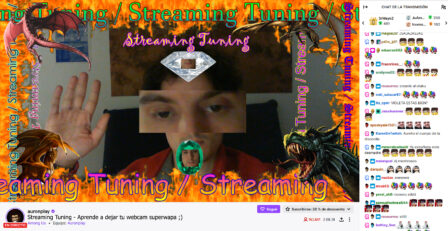 Streaming Tuning is a workshop given by Daniel Moreno Roldán that is part of the educational program Extreteixides, a collaboration between the Centre Cívic Can Felipa, Hangar and La Escocesa.
We will learn how to use OBS (Open Broadcaster Software), a free and open source program, and the main application used for Internet streaming. The workshop will also propose the use of OBS for other recreational/creative purposes such as the creation/editing of live video or the customization of a virtual camera for video calls. Through this, we intend to work on a critical awareness of streaming content, reflecting on, among others, the Twitch phenomenon, the "streamers", the "slow TV", the "IRL", or the use of all these tools during the pandemic era.
Dates: every Tuesday from April 20 to June 15, 2021
Time: 6 p.m. – 8 p.m.
Place: Hangar and Can Felipa
Registration: here
Daniel Moreno Roldán is an artist in residence at Hangar.