Workshop on attention and somatic perception by Mar Medina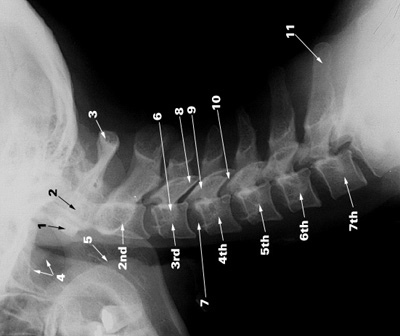 As part of GRAPA, choreographer Mar Medina will give a Workshop on attention and somatic perception at Hangar. Based on the idea that our nervous system is a set of cells specialised in conducting electricity, the workshop proposes to look at the spine as if it were an electric fish. In it, we will release it manually and dynamically to try to perceive the buoyancy it has within the system. Positioning the pubic symphysis as an extra vertebra, we will specifically observe the seventh cervical vertebra, the meeting point between the vertical and the horizontal in the human body, to try to mobilise the electrical charge that resides at this junction. It is the 14th point of the Du Mai meridian, also known as Sea of Yang.
This activity is part of the rudio ê study group, a project by Silvia Zayas funded by the Nina Caraso Foundation as part of GRAPA.
GRAPA is a programme of artistic residencies promoted by the CCCB, Hangar and the Universitat Oberta de Catalunya (UOC) to open up, accompany and relate creative processes at the intersection of art, science and technology.
These residencies form a pilot programme that is part of the RED-ACTS project, a network promoted by the UOC, the new Art, Science and Technology Centre of Barcelona, Hac Te and the Daniel and Nina Carasso Foundation. The ACTS network was created with the aim of creating a common space that allows a fluid environment for collaboration between artists, researchers and institutions working at the intersections of art, science, technology and society.
Practical information
Date: 1 April
Time: from 11 am to 2 pm
Place: Sala Ricson, Hangar
Language: Spanish
Limited to 10 people
Free registration here
Mar Medina (Barcelona 1976)
While studying Art History at the University of Barcelona, she trained as a dancer in various European cities, at Movement Research in New York and with Anne Bogart's SITI Company. Her broader curiosity for the experience of the body in movement led her to study the Alexander Technique and to become interested in other somatic subjects in the creative field. She is a practitioner of Tibetan Osteopathy.
After working for a while as a dancer in dance companies, she began to focus more on processes than on events. She currently teaches and collaborates in artistic projects. Her work is nourished by both activities, going to the encounter of hybrid situations between knowledge transmission, practice and staging, adopting different formats that want to be a performative meeting point.
The activity is part of Sílvia Zayas' GRAPA residency with the project ruido ê.