Loretta Firmani
Loretta Firmani, Valdivia (Chile) 1978
Period of residence: March – April 2014
Loretta Firmani studied Fine Arts and Art Teaching in ARCIS University in Santiago de Chile and completed an MA in Visual Arts (Research and Artistic Production) at the University of Barcelona.
Her work has evolved towards a relationship that painting can offer through both the photographic image and different devices used to register and store images. Working both with digital and manual means of production she develops a kind of "inverse journey" that goes from digital photography to oil painting. Starting from modified visual documentation, she calls into question the world of images and their appearances in order to re-signify that of painting.
Selected exhibitions: 2014-2012 XVIII Biennial Exhibition of Contemporary Catalan Art, travelling exhibition within Catalonia. CANALS ARTS GALLERY. Sant Cugat del Vallès (Spain); 2013 Annual Juried Exhibition, THE LATCHAM GALLERY. Stouffville, (Canada); 2013 Contemporary Young Art Competition MAVI/ ESCONDIDA Prize, Museo MAVI (Chile); 2012 Projections 45, Cambra de la Propietat Urbana de Barcelona; 2010 Recicla Madrid, Cosmo Caixa, Madrid (Spain); 2009 BAC International Contemporary Art Festival. X Edition. Centro de Cultura Contemporánea de Barcelona, (CCCB).
lfirmani(at)gmail.com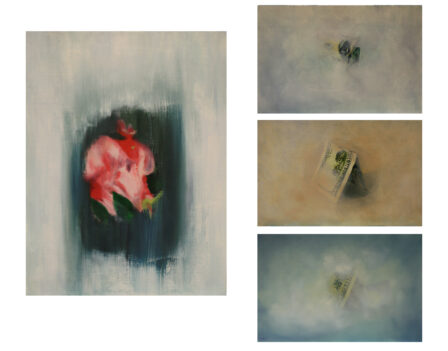 Residency at Hangar is funded by FONDART (National Fund for the Arts and Culture), Government of Chile, 2014.