BIKES, INTERACTIVITY, FILM, ALGORITHMIC MUSIC, GOOD FORTUNE, SYNTHS AND DANCING.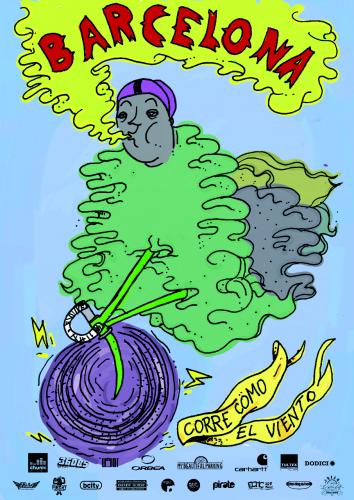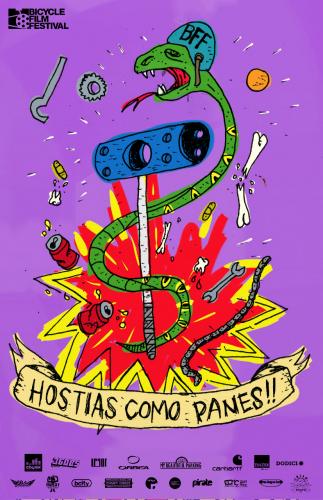 We can now say, loud and clear, that activities in Hangar are going on non-stop. After a hectic weekend, the presentation party ofl BFF, which is being carried out in Barcelona for the first time and whose screening are hosted by Hangar, will take place tonight in Sidecar.
Tomorrow Friday 10th of December, the Korean artist, Sooyoung Lee, winner of Seoul's SAS Geumcheon and Barcelona's Hangar exchange grant, within the framework of the international residency program supported by AECID, will present the results of her three-month residency.
And don't think that's all: on Monday 13th, the workshop Basic Interactivity and Electronics for Artists, taught by Alex Posada. It will finish just on time for us to go to the Cines Maldá to enjoy the first public screening of Rocío, a film by Fernando Ruiz de Vergara which is still censored today, organised by Hamaca and Blocs&docs.
Hangar will not be closing over Christmas, and we will be celebrating the winter solstice by putting our cherry on the cake with our most musical element. The series of workshops organised by l'Ull Cec will be coming to an end with a workshop by Roc Jiménez de Cisneros: Algorithms and Systems' Music. An Introductory Seminar to Generative Systems Applied to Art and Musci in Particular  which will offer a historical overview, from antiquity to the age of computers, of how algorithms and rules have been used to generate sound and musical pieces.
This weekend they will be joined by Befaco's last workshop of the year:: Fase II: Build your Own Modular Synthesiser: Building a Ring Modulator . On this occasion, you will be able to add the possibility of mixing sounds by multiplication, instead of by addition, to your instrument. In order to do this, we will build the famous effect that is known as the "ring modulator". If all this music theory has awakened an appetite for live music, a good option would be to go to the following gig: Wau i los Arrrgs!  and The Masonics, organised by La Castanya, in the Espai Jove La Fontana.
To bid farewell, this year we will invite Carsten and Paul, teachers of the  Ableton Live Workshop organised by Institut Fatima in Hangar, who will do a free concert today, at the opening of the BFF exhibition in the Pinzat shop: it's summer in Australia, something we don't really feel in Europe. It's springtime in Colombia, and it's autumn in Thailand.
It's always summer in the Institut FATIMA!