FASE II: BUILD YOUR OWN MODULAR SYNTHESISER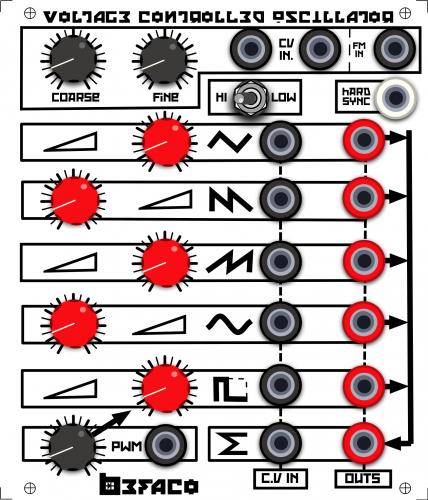 9th and 10th of October: Building an oscillator
Taught by: Befaco.org
Time: From 11:00 onward
Fee: 120€ or 110€ if you pay before the 24th of October or if you already built one in the first instalment
Lloc: Hangar's multi-purpose space
A new version of our oscillator, with some improvements on stability.
It has a switch for the selection of audible frequencies or LFO.
Soundwave shapes: triangular, square with PWM, sawtooth and inverted sawtooth.
It also includes a VCA mixer for dynamic morphing between the different shapes of soundwaves, an input for linear modulation to allow for modulating frequencies, and a hard sync input. If you have trouble understanding the vocabulary we employ please see thi
s
link
.
For more information:
befacosynth(at)gmail.com and www.befaco.org