"La Escocesa" – Two available spaces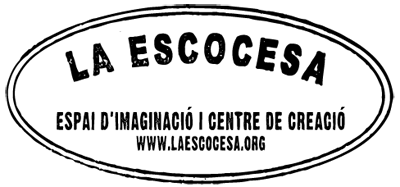 La Associació d'Idees Ema is issuing a new call for submissions in order to allocate two workshops in the La Escocesa building: (Poblenou, C/ Pere IV 345).
The space located on the upper floor measures 30m2 and the rent is 150€ a month.
The second space is situated on the ground floor of the factory, measures 25m2 and the rent is 125€ a month.
The workshops will be allocated after the jury, made up of people from the artistic milieu and members of the association, has made a selection from the applications presented.
The application deadline is March the 31st, 2010.
1. Application, indicating:
-name and surname
-contact details
-artistic discipline
-description of the project and/or any other activity that will be developed in the space
2. Dossier and CV
The dossiers should be sent to the following e-mail address: idees@espai-m.org
Only dossiers in the PDF format will be accepted