Silk Stockings, or The 20th Century Didn't Hap
Workshop with Francesc Torres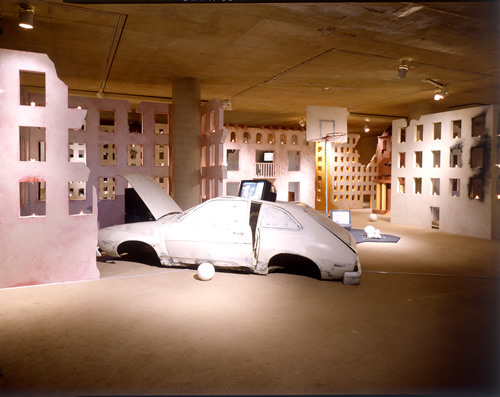 From 9 to 13 June, from 5 to 9 pm in the MACBA
With the collaboration of MACBA
Directed toward artists, advanced students of fine arts, humanities, art criticism, etc.
The workshop will begin with a projection of La bella de Moscú,
1957, presented by Francesc Torres and open to the public. This
nearly-mythic film by the Russian filmmaker Rouben Mamoulian is also
known by the title Silk Stockings. A brilliant remake of Ninotchka (Ernst Lubitsch, 1939), the film is set in the middle of the Cold War and represents Fred Astaire's farewell to filmmaking.
The workshop has been conceived as a space for discussion and
debate on the relationships between art, history, memory, and political
ideology, taking the works that form part of the MACBA exhibition as a
reference and the artist's field experience as one of the many possible
strategies when fusing content, argument, and aesthetic language.