Hangar access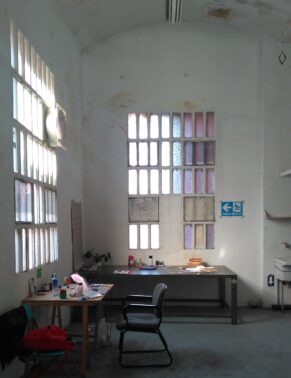 Artists in residence are selected through open calls. Resident artists have access to a studio as well as the resources provided by Hangar.
Throughout the year, Hangar launches calls for different modalities. These are:
– Long-term residencies
– Medium-term residencies
– National and international residencies
– Exchange grants
– Production Grants
– Research grants
The conditions and specificities of each call are described in its terms of application. You can consult the current and past calls in the Calls section.
If you wish to be informed when calls are opened, you can subscribe to our newsletter here.