Summer sessions 2019 exchange grant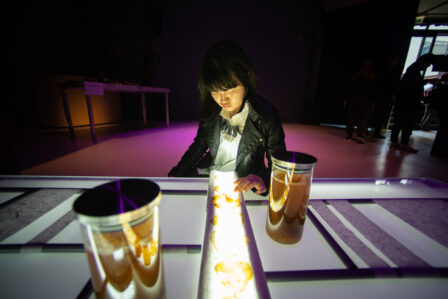 Open call for the participation of an artist from Spain in the Summer Sessions 2019 program.
The Summer Sessions are short-term international art and technology residencies for emerging artists and designers. A network of cultural organizations all over the world sponsors and hosts the residencies.
This year Hangar will sponsor one artist from Spain to participate in this program and realize a residency for the duration of two months in V2_Lab (Rotterdam).
Objective of this call and its beneficiaries
The objective of this call is to select one artist from Spain to participate in the Summer Session Program. This call is directed to artists and designers working with art and technology that are under the age of 35 and/or have graduated within the past five years and residing in Spain.
Residence period
Each Summer Sessions residency lasts approximately eight weeks and takes place between June and September. During this period the artist will develop a project from concept to presentable work, ready to show. The dates of the residency will be confirmed with the receiving institution.
Benefits and funding of the grant
– Board and mantainance: 1500 € (750 €/monthly)
– Artist fee: 500 €
– Production grant: 750 €
– Flight expenses: 200 €
– Accommodation: 800 €
*The residence does not include medical insurance. It is mandatory that the artists personally arrange a medical insurance valid for the period of the residence.
Application
– The applications must be submitted using the online Summer Session platform: https://www.summersessions.net/apply
– The candidates will have to create a two-minute video in which they explain their project and how they would realize it during the Summer Sessions. There are no restrictions with regard to theme or topic. Note that any additional materials, written or otherwise, can be submitted. Selections will be made solely on the basis of the videos. Upload your video to a service such as YouTube or Vimeo.
– Each artist can apply with only one project.
For more information about the application process please contact directly with: info@summersessions.net
Commitments of the selected project
Selected artists will commit themselves to:
– Participate during their residency in the communication activities.
– Provide a final report of the project to the centres and an assessment of the residence during the two months following its completion.
– Make a presentation of the results of the residence at the end of it.
Deadline for submission of applications
The deadline for receipt of applications is 3 May 2019, 23:59 h CEST.