Diego Paonessa
Interaction Lab Residence Grant
October - December, 2019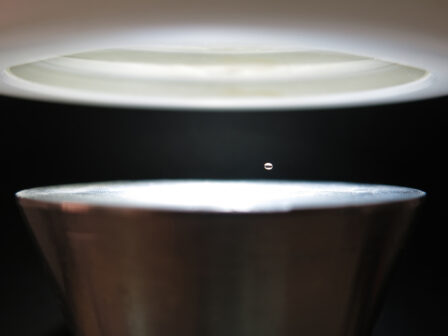 Diego Paonessa, Buenos Aires 1970
Degree in Fine Arts from the Instituto Universitario Nacional de Arte (Buenos Aires) and DEA (Diploma of Advanced Studies) obtained in the doctorate program Painting in the Digital Age ( Universitat de Barcelona). He has specialized in Interaction and Usability Design at the UOC.
He focuses his projects on the investigation of the existing relations between technical production and artistic production. He combines this activity with design projects specialized in interaction and interface creation. His work takes place within a context characterised by the use of tools and procedures that are understood as a step-by-step exercise. The technique is formally manifested as practice and as the theme of the work. Taking this idea as a starting point, his proposal establishes two lines of work: the procedures, processes and mechanisms of production; and the social configuration of the technological, intervention and use of tools and/or applications in relation to language.
He has received the Guasch Coranty Foundation Grant for Artistic Creation; the Carta Blanca Grant awarded by the FAD (Fomento para las Artes y el Diseño), where he develops an interdisciplinary research project; the Baden Württemberg-Catalunya 2016 Grant for an artistic residency in Stuttgart. He participated as a collaborator in Visualizar 2011 and Interactivos 2013 in Medialab-Prado. He did residencies at Corelabs [New Media Art Production Center] in Beijing, Constant Association for Art and Media in Brussels, Hangar.org Centre de Producció i Recerca d'Arts Visuals in Barcelona, Kunststiftung Baden-Württemberg in Stuttgart. He has worked and exhibited in contexts such as Centro de Arte Santa Mónica (Barcelona), BCN Producció, La Capella (Barcelona), Hangar (Barcelona), Centro Cultural Borges (Buenos Aires), ISEA 2016 (Hong Kong), WKV Kunstverein (Stuttgart).
Past resdiencies:
Long stay: May 2014 – 2016