Elsa Leydier
Short term residency
March - April, 2022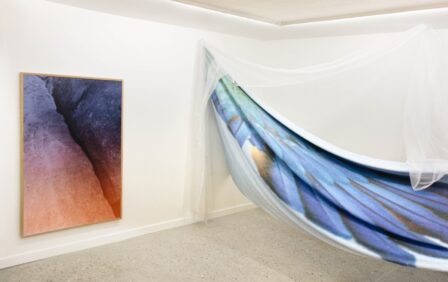 Elsa Leydier, Vénissieux, 1988.

Elsa Leydier lives and works between Paris (France) and Itacaré (Brazil), where she moved in 2015. The artist explores the limits of this society through photography, focusing on diverting the political charge of iconic images. Through her photographic installations, she has been focussing lately on the idea of ecofeminism, which shapes her more recent works.
Elsa Leydier graduated from the École Nationale Supérieure de la Photographie in Arles in 2015 and moved to Brazil right after. In 2020, she was one of the laureates of the French national photographic commission Image 3.0, as well as the Mentorat des Filles de la Photo. In 2019, she won the Maison Ruinart Paris Photo 2019 Prize and was one of the winners of the Dior Photography Prize for Young Talents. She is represented by Caroline O'Breen Gallery, Amsterdam.