Consol Llupià
Short stay residency
March - May, 2019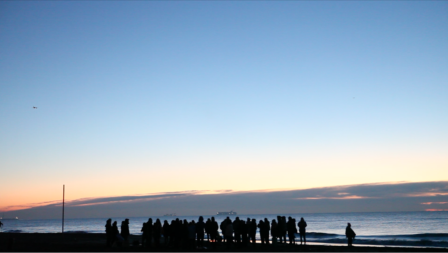 Consol Llupià. Barcelona, 1983.
She currently lives in Barcelona. Graduated in Fine Arts by the University of Barcelona and Erasmus University Exchange grant at Национална художествена академия НХА, NAA (National Academy of Arts) Sofia, Bulgaria. She has facilitated, directed and activated different proposals and projects of her own and others as currently in production: La Balena del Prat al Prat, delocalised project selected by the call UNZIP Arts Visuals Torre Muntadas, El Prat de Llobregat.
Recently in Havana she carried out the project Performance Oficial under the auspices of the Centro de Arte Contemporáneo Wilfredo Lam and subsidised by the Institut Ramón Llull; as well as the subsidised multi-session performance Private Views Full Season on the terrace of the Fundació Antoni Tàpies by the same institute. She developed the artistic mediation in the Centre d'Art Santa Mònica for the project Xarxa Zande by Oriol Fontdevila.
She has worked with and for different local and international institutions as well as her personal space in each of her residences: the Nau Estruch in Sabadell, the CA2M in Madrid, the Centro de Arte Contemporáneo Wilfredo Lam in Havana, Pravo Ljuduski documentary film festival in Sarajevo or for the CAHA German Hispanic Astronomical Centre in the province of Almería, as well as her home in Barcelona, Sofia, Havana and Alcóntar.
During 2008-2017 she organized the Campo de Desconcentración Polivalente, a multidisciplinary, collective and self-managed art proposal in Alcóntar, Almería.
***
I'm the work of art.
Consol is a facilitator of open processes, she opens interdependent collective dialogues to take to the extreme the question of the permeability of the context.
She conceives artistic practice as a porous dialogue with the experiences that happen to her on a daily basis, in a predefined contextual framework and through the networks of direct and immediate human relationships.
She proposes these open and collective processes as artistic practice.
It is said she resembles process art.
Geographical-political-telluric places of residence that have stimulated its practice:
Софуа, Bulgaria
Alcóntar, Almería
La Habana, Cuba
Big Trees, California