Florian Freier
Long term residency
May 2016 – 2018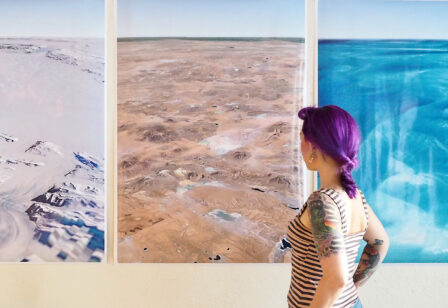 Florian Freier, Munich 1979
Florian is exploring social, cultural and political topics by working at the intersection of photography, digitization and communication.
Freier's works have been exhibited at international group shows, including works by Richard Prince, Marcel Duchamp, Hans-Peter Feldmann, Elaine Sturtevant and others.
His recent project Cached Landscapes has been awarded by Trevor Paglen and Frankfurter Kunstverein with the Eagle Eye Photo Award and exhibited along Paglen's solo show The Octopus at Frankfurter Kunstverein in mid 2015.
Freier's ongoing documentary Profile Page  is a winning entry at the Link Art Center for the Arts of the Information Age and has been published as a print on demand foto book and free e-book by Link Editions in late 2015.
His works have been cited in international blogs and magazines, including Monopol-Magazin, Fastcompany, WIRED, VICE creatorsproject, ilikethisart.net and frieze-magazine.