Stable Jury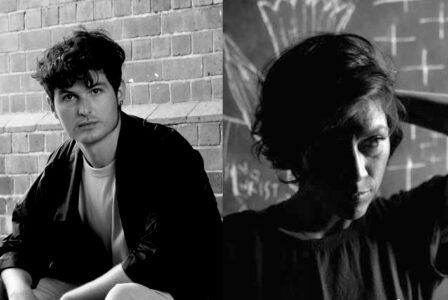 The Stable jury is formed by two external professionals together with Hangar's Direction, and each configuration is maintained for a period of two years. The Stable jury is in charge of resolving those Hangar calls that involve long and medium-length presences at the center:
• Long-term artistic residencies (24 months).
• the collective residencies (24 months)
• the Banco Sabadell Foundation artistic research grant (9 months).
The Stable jury will participate in two consecutive editions of each of these calls.
The idea of the Stable jury is to be able to count on voices that establish a lasting relationship with Hangar in such a way that its members can have a detailed knowledge of the center and its functioning with the objective that the decision making process is not punctual and anecdotal but can be situated and oriented over a long period of time. We imagine the accompaniment of the Stable jury as a sort of alchemy process by which each decision is inserted in a set that moves and generates new forms and possibilities in each incorporation.
The duration of the Stable jury is also a way of sustaining over time a conversation with instituting capacity on general issues of institutional functioning that are called and operate in the processes of conception and resolution of calls. The complicities, complementarities and backgrounds of those who are invited and make up the jury nourish and expand our reflection on the institutional physiognomy and porosity.
The election of the Stable jury is carried out from a list drawn up by the Hangar team, which is referred by the Board.
Between May 2022 and May 2024 we are pleased to have Magui Dávila and Sabel Gavaldon as members of the Stable jury.
Magui Dávila grew up in Patagonia, moved to Madrid more than ten years ago and developed her artistic project las lindas pobres. In llp she focuses on research and creation in a parallel way, she edits fanzines about the B side of the party and the anticolonialist thought as a way of doing politics with electronic music. She is half of deleteD_action_sound, a duo of electronic slow dance music. She produces beats that interpellate entertainment and focuses on deep bass and bass drum rhythms from the southern diaspora. In the last few years she has been making club techno from within the Madrid circuit, in clubs and listening spaces, and attending her friends' sessions. She works curating projects related to sound performance and self-publishing, some of them are: Manuales de reparación y sonidos cósmicos, autoediciones para sanar el mundo entero and Estoy construyendo mi estructura geodésica de poder, both for MACBA Barcelona. He has designed the programs: Corrimientos de Voces, Arbustos, Sustancias, Pelos y Ruidos, InternaturalTechnoWaves for Picnic Sessions CA2M Madrid. She is in charge of sound and graphic art for the She Makes Noise Festival at La Casa Encendida.
She studied Visual Arts in Argentina focusing on image and live sound (dj+vj). In Madrid, she studied Contemporary Art History at MNCARS analyzing the introduction of Latin American cumbia in the dj practice. This year she finished writing a research on what she calls techno marrón as a doctoral thesis at the UAM.
Sabel Gavaldon (Barcelona, 1985) is curator and head of programs at Gasworks, an international organization based in London. His research addresses minority poetics and politics from heterodox curatorial languages. In 2012, he graduated from the MA Curating Contemporary Art at the Royal College of Art with a postgraduate grant from the "la Caixa" Foundation. Since 2018, Gavaldon has overseen the international residency program at Gasworks, where he has also produced exhibitions by artists including Adam Khalil, Mercedes Azpilicueta, Pedro Neves Marques, Ufuoma Essi, Bassam Al-Sabah, Patricia Dominguez, Eduardo Navarro, Libita Sibungu Clayton, and Gala Porras-Kim.
Previously, he co-curated the exhibition Elements of Vogue: Un caso de estudio de performance radical —presented at CA2M Centro de Arte Dos de Mayo, Madrid (2017-2018) and then at Museo Universitario del Chopo, Mexico City (2019-2020)— with which he transformed the museum into a dance floor. Other previous exhibitions include: Mil cavalls de potència at Fábrica Trinxet, L'Hospitalet (2016); M/Other Tongue at Tenderpixel, London (2015); Axolotlismo at NoguerasBlanchard, Madrid (2015); Contratiempos at CaixaForum, Barcelona (2014); and Un museo del gesto at La Capella, Barcelona (2013). In 2016, he was nominated for the ICI New York Independent Vision Curatorial Award.