PAAC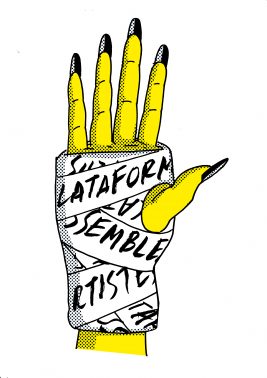 PAAC (Plataforma Assembleària d'Artistes de Catalunya) is a non-profit organization that watches over the social and professional cohesion of the visual artists' collective. The struggle for a fair professionalization and good practices are a reality in all people working in the contemporary art sector are one of the axes of work of this association. It also provides legal and fiscal advice, as well as a program of continuous training.
It is also the intermediary between artists and institutions and wants to strengthen the public commitment of the figure of the contemporary artist as well as the need for art to be considered as an essential tool for the understanding and expression of today's world.
Founded in 2016, it has nearly 500 associate members. The PAAC provides not only a valuable network of partners, but also opportunities for training, exchange and cooperation. In this sense, the PAAC is also part of the Unión de Artistas Contemporáneos and Culture Action Europe, the two networks that at different levels represent the rights of artists in the State and in Europe.