Jan Monclús
Long term residency
may 2018 - 2020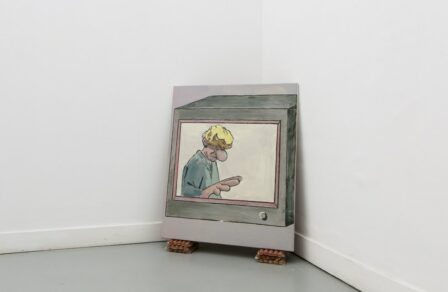 Jan Monclús. Lleida, 1987
Bachelor of Fine Arts (2012) from the University of Barcelona, where he subsequently studied the Master in Production and Artistic Research (2014).
He focuses his interest on the revision of concepts related to pictorial practice, which he formalizes through referential exercises and installations. In his work he assiduously resorts to the concepts of error and failure as counterpoint to the prevailing success narratives in contemporaneity.
He has been selected in competitions such as ART <30 BS, Residencia de pintores del Palacio de Quintanar, the 2015 Valls Biennial or the V Encontro do Artistas Novos (Santiago, 2015). In 2015 he completed a 6-month residency at Nau Estruch (Sabadell). In 2017 he held his first solo exhibition "Pauls, pools, flags and sausages" in the etHall gallery in Barcelona.