Jang Suk-Joon
Exchange grant Hangar - SASG
October - December 2017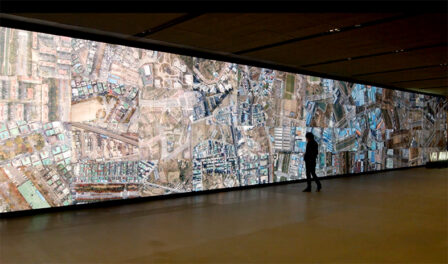 Jang Suk-Joon (South Korea),1981
For the last few years, Jang Sukjoon has focused on capturing vernacular urban landscapes. Through photography and interactive multimedia installation, she interprets mundane everyday life into dynamic portrait of contemporary urbanism that we live in. Her recent project Flatcity deals with the relationship between contemporary sense of physical space and digital space, and the new ecology of our era.
Jang received BFA and MFA in Korean National University of Arts, Seoul. She has shown nationally and internationally including SeMA Biennale Mediacity (2016), Flatcity, gallery Jandary (solo, 2015) in Seoul, Ars Electronica, Deep Space 8k in Linz, Austria (2016) and Docu META, MK2 art space in Beijing, China (solo 2009 ).
Jang has participated in numerous residencies including MMCA Changdong Residency(2007), The Arts Centre of Christchurch(2009), C.O.L art studio in Beijing (2011) and UNESCO-Aschberg program(2009). Jang was one of the finalists of VH Award in Korea.
She lives and works in Seoul.