Javier Pérez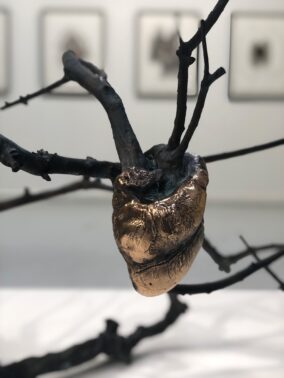 Javier Pérez, Bilbao 1968
Javier Pérez studied Fine Arts at the University of the Basque Country and at the Ecole Nationale Superieure des Beaux-Arts in Paris (ENSBA). He currently lives and works in Barcelona. His works are characterized by a certain syncretism, both the method and materials used. It makes use of sculpture, photography, drawing, video and performance, creating essential interaction and exploration.
In his works reveals reflections on humanity, using a language full of intense metaphor and symbolism. Interested circularity, temporality and impermanence, and opposing elements together: the natural and the cultural inside and outside or life and death.
His work has been exhibited in several galleries and museums: Centre Pompidou, Paris; Guggenheim Museum Bilbao; Palais de Tokyo, Paris; Crystal Palace, Centro de Arte Reina Sofía National Museum, Madrid; Chapelle du Centre de La Vieille Charité, Marseille; Kunsthalle Wien; Musée d'Art Moderne de la Ville de Paris; Artium, Centro – Basque Museum of Contemporary Art, Vitoria; Carré d'Art – Musée d'art contemporain, Nimes; Musée d'Art Moderne et Contemporain in Strasbourg; Musée des Beaux – Arts de Rouen.