Jhouyu Hsieh
Institutional residence Taipei
september - october 2019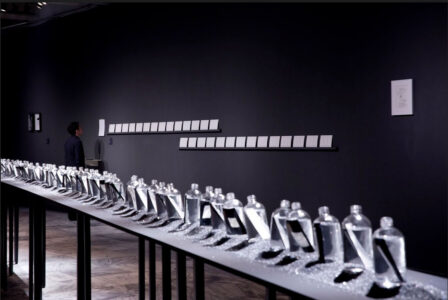 Jhouyu Hsieh. Tainan, 1990
Based in Taiwan, Hsieh Jhouyu has been the youngest artist to have an individual exhibition at the Taipei Museum of Fine Arts. Her most recent works reveal a concern for the symbolic and archival issues of desire. She also explores the possibility of Taiwan's contemporary colonization outside the operation of life politics. Jhouyu has MS degree in Trans-disciplinary Arts from the National Taipei University of Arts and has a BS degree in Art History, with a double major in Research and Relics Protection, from the Tainan National University of the Arts.
She has had solo and group show including Infinity Archives, Jhouyu Solo Exhibition in Taipei Fine Arts Museum, Taiwan; Future of the past in TIFA, India; archive exhibition Trans-fiction: On archiving in Taiwan through bio-politics and movements in Asia Culture Center, Gwangju, Korea, as an art researcher.
Jhouyu mostly take conceptual art as main body, works in mixed-media, site-specific installations and through performance. She has been the recipient of Taiwan's The National Culture and Arts Foundation Grant in 2015 & 2016 and the Excellence Creative Award from the National Taipei University of Arts.