Julia Gorostidi
Long term residency
may 2018 - 2020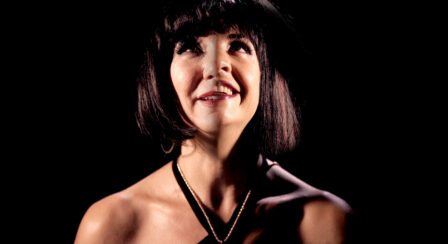 Julia Gorostidi. Lausanne, 1983
Graduated in Graphic Design from the Ecal (BA, Lausanne, CH, 2005) and in Fine Arts from the Goldsmiths College (MFA, London, UK, 2015), Julia Gorostidi is a French/Swiss artist currently based in Barcelona.
Working in the fields of video, performance and installation, Gorostidi develops long and short term projects that examine the role of subjectivity in the construction and representation of the Self and that explore the questions of Identity as being a product of our social structures and relations. Often employing automatic and collaborative creation techniques resembling "Exquisite corpse" or "Chinese whisper", she produces multi-layered works which interrogate the idea of "the original Self" and deconstruct the contemporary notions of authenticity, autonomy, identity and Otherness.
Her exhibitions include: "Julia, Rosa, Angela and the Others After Her", Blueproject Foundation, Barcelona (2017 – ES), "Bustrophedon", Fabra i Coats, Barcelona (2017 – ES), "Quartzite/Quartzite", Art3, Valence (2017 – FR), "Space of no exception", Sokol, Moscow (2014 – RU); "Here, the other side", APT Gallery, London (2014 – UK); "Artistic Representation and Prosumption Through Technology", King's College, London (2013 – UK) and "One of the first mornings", Homesession, Barcelona (2012 – ES). Gorostidi also participated in various projects and residencies in Spain, Russia, France and England, she co-curated "Material Cryptographies", Tenderpixel, London (2015 – UK) and has recently been invited by Emma to participate in an artist residency in Colombia in 2019.