Julia Varela
Long-term residency
April 2019 - 2022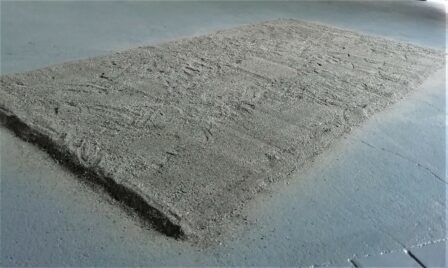 Julia Varela. Madrid, 1986
Julia Varela is an artist working in film, installation, and sculpture. Her work revolves around society's consumption of images and what we choose to see. She has been working on the subject of screen vision and media in several series of works as well as body constrictions and social space.
Julia uses materials that allow her to preserve the physical staging in which to execute and mediatize emotions. The works she proposes are performances that, if they do not become objects, disappear. She starts from oral testimonies, translations, ephemeral events and electronic and waste materials.
The means of production, reception and circulation of images turn suffering into a speculable element of home entertainment. Part of her work dramatizes how our physical interaction with devices tames our understanding of context, desire, ideals, and human rights. Julia has been part of the Critical Images research program at Kungl. Konsthögskolan (Royal Institute of Art) Stockholm, Sweden (2017/2018). She holds a Bachelor of Fine Arts and a Master of Arts (Sculpture) from the Royal College of Art London.
Recent exhibitions have taken place at: Decad, Berlin; Yamakiwa Gallery, Japan; Galleri Mejan, Stockholm; Resartis, Melbourne; Galeria Fernando Pradilla, Madrid; Sala de Arte Joven, Madrid; La Casa Encendida, Madrid; Kunstverein am Rosa-Luxemburg-Platz, Berlin; CUL DE SAC Gallery, London and KIASMA Museum of Contemporary Art, Helsinki.
www.juliavarela.com
https://www.instagram.com/juliavarela.a/
Past residencies
Short term residency
May – July 2018
Photo: Julia Varela, 'Mehr Fantasie', (2017–2018), pulverize plasma TV screens, size varies, sample detail – Courtesy of the artist