Kaan Yazici
Summer Sessions residency
July - September 2021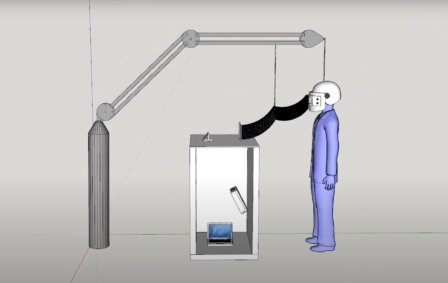 Kaan Yazici. Istanbul, 1997
Kaan Yazici is a musician, sound engineer and artist based in The Hague, The Netherlands. Focusing on artistic applications that often revolve around sound, his work includes performative systems design, live electronics, studio production, live sound applications, and sound design for performance and installations.
Kaan recently obtained his Bachelor's Degree of Art of Sound, with a minor on Sonology, at the Royal Conservatoire of The Hague with a full score of 10 points along with a cum laude distinction for having 'one of the most exciting approaches the committee has seen from students.' He was also awarded the Nicolaï Prize for the most special presentation.
Kaan Yazici is the co-director of Stichting Krea, a Netherlands based foundation that develops projects focusing on contemporary art forms. Krea aims to create an environment that promotes collaboration, connection, and interaction between artists, disciplines, and audiences.
As a sound engineer, Kaan Yazici is actively working with performers and composers, exploring the possibilities of using a mixture of amplification and live processing as a performative tool to create dynamic amplified sound fields and sonic experiences.