Lara Martínez
Feral writing residency
September - December, 2019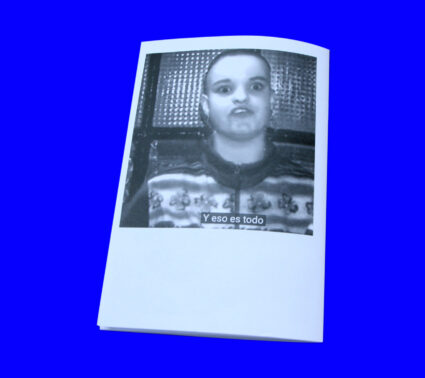 Lara Martínez. Esplugues de Llobregat, 1989
With studies in Graphic Design (EASD Llotja) and a Degree in Communication and Culture (Universitat de Barcelona). Her artistic work is varied, unstable and intense. She is afraid of institutions, like many other things in life, although she believes that fear and desire are similar. She would like humour to cross everything, but sometimes things are not funny.
Lara works with drawing, collage, typography, storytelling, poetry or video; without being an expert in any of these disciplines. She produces in digital and analog, trying to recycle materials. She makes fanzines, but also other objects, and participates in self-publishing fairs with the collectives Lava ediciones and Drama por todo. She has participated and organized several cultural activities and founded with Mar Valiente, Bianca Pani and Des Marbel; the TEH (taller de escritura horizontal) in the Ateneu La Zitzània. In 2019 La Roja, an erotic anti-fascist line, started from a residence in Gavà with Tantàgora and Mediaestruch.
She is currently working on the Hangar cabin with the Diente Muerto project. The proposal aims to translate into a small publication some parts of everyday life and try to fictify subjectivity from a body a little dead.