Laura Ige
Interaction Lab Residency Grant
November 2018 - February 2019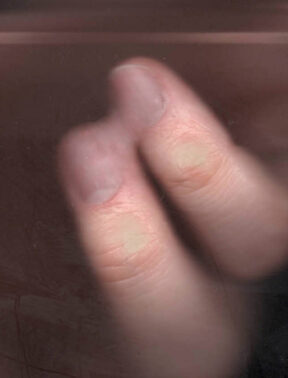 Laura Ige. Buenos Aires, 1985
Her field of experimentation is visual arts, sound art and writing on gender, authorship, appropriation policies and social and digital debris. Episodes of doppelgänger (dolls built with the same physiognomic characteristics as the herself) to resort to Uncunny, the fake, the artificial, duplication and mimesis, through fiction as a strategy. Dolls that are role-playing vehicles for experimenting with femininity models, exploring feminine desire and identity. As a reaction to the growing commodification of the body, but also following Japanese spiritual beliefs, where the soul can exist in everything and anything – and giving them the same importance as a human being – the relationship between machines and products, objects and people is increasingly difficult to define.
All these questions, the different performative dimensions of art, the metaphor of the doll as an example of representation, the role of sexual difference in the construction of images, the connection between technology and sexuality, the dissection of her own body and feelings in the operating room, the multiple, deformed, rare and alien as ideal environments, psychopathologies as a space of normality against the medical system, her biocontrol establishment and capitalist schizophrenia, are for her, serious things. Her aesthetics are the ethics of existence. The scenario where aesthetics become the ethics of existence is everyday life. Her performance consisted of being herself.
She studied at the Faculty of Fine Arts of the National University of La Plata in Buenos Aires, in addition to participating in seminars, workshops and art clinics outside the academic field since 2013. She studied piano at the Conservatorio de Música Julián Aguirre and medicine until the fourth year at the Universidad Nacional de Buenos Aires. He is currently doing the Master Program MAPS, Arts in Public Spheres, at ECAV – École Cantonale d'Art du Valais in Sierre, Switzerland. SACHA Foundation Grant 2017-2018 / ArtEdu Grant 2018-2019.
http://cargocollective.com/lauraige