Luce Choules
Encura #3 residency
February - March, 2019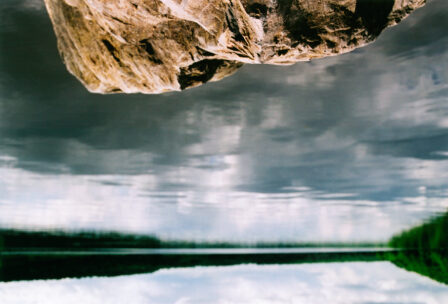 Luce Choules. Henley-on-Thames, 1968.
Luce Choules is an exhibiting and published artist and independent researcher, contributing to a number of high-profile Arts and Geography events discussing issues of accelerated environmental change.
Choules' research investigates both the critical dialogue between art and geography through fieldwork and the geographies of artistic practice in the landscape, to develop new research models in peripatetic practice, itinerant working, outposts and datasets. Her interest in events and situations that cause a shift in our physical and emotional bodies explores our relationship to natural landscape and the built environment.
Choules is interested in fragility, the mobility of material and an environmental shift in human nature. Using a trans-media approach, she investigates earth systems, in particular the movement and behaviour of animate and inanimate objects. Through experiential and embodied fieldwork methods she monitors erratic changes in landscape. Against a pervasive anthropocentric view, her work probes collapsing structures and systems in nature contributing to a wider discussion on instability and environmental change. She explores how slow capture in an age of acceleration can influence image/object making as a form of material transformation and transportation.
Choules is a UK-based artist operating from field centres in France and Spain. For over a decade, she has developed a national and international practice with a strong environmental arts profile. She works in still and moving image and the intermedia between performance and installation through her practice of fieldwork. Her work engages with the challenge in recording and broadcasting time-based practice.
As an independent scholar, Choules presents academic and performance papers on the subject/object of fieldwork in artistic practice, in addition to a series of public live events and artist talks on a new environmental (re)turn. Her work has been cited in a number of publications, including a recent chapter by Angela Bartram in 'Critical Distance in Documentary Media' (Palgrave Macmillan).
Choules founded and coordinates the itinerant artist network TSOEG.org making opportunities for members to meet through public events and digital dialogue. She is a Royal Geographical Society Fellow, coordinating expeditions and fieldwork planning activities as part of the annual Explore event for over a decade. She works across a range of public platforms, and her published work is held in many public collections.