Marco Noris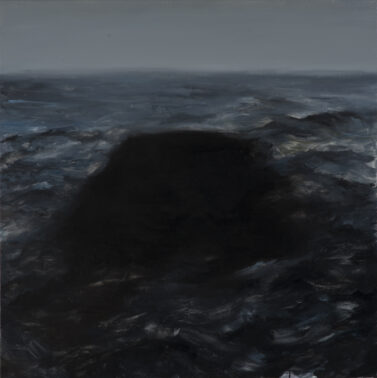 Marco Noris, Bergam (Italy) 1971
Period of residence:
Long term residency: April 2015 – 2017
Marco Noris lives and works in Barcelona.
Chiefly devoted to drawing and painting, Noris passed through the world of videoart, internet art and photography before re-establishing and focussing his artistic practice on the realm of painting: a choice that stems from the need to establish physical and temporary autonomy with regard to the machine and digital world. Noris is currently working on themes like ruins and historical memory, looking for the keys in the past to understand the present and to get a glimpse of the future.
In Spain, he has exhibited his art in Barcelona (Sicart Gallery, Cyan Gallery, Esther Montoriol Gallery, Contrast Gallery, H2O Gallery, The Private Space, Casa Elizalde, Can Felipa, Espai M de La Escocesa, etc.), in Madrid (Matadero), in Castellón (Canem Gallery) and in the 5th Biennial of Vic. He has also participated in exhibitions and festivals in the USA (New York, The Active Space, 2014), in Italy (Different Pulses, 2013 and ParmaPoesia, 2002) and in France (Paris, Centre Pompidou, 2002).
In 2016 and 2017, he will be holding solo exhibitions in the Canem gallery (Castellón, Spain), the Roman Temple of Vic and the Trama gallery (Barcelona, Spain).
In ruins
"My research stems from the cracks of a world that is in ruins and it travels along a dense maze of paths among debris and neglect. Beaten up violators, accidents, waste and dumps; police victims, destroyed effigies, fugitives and mutants… My work is a record of subsidence, a compendium of material and moral ruins. In this context, my work is developed on refugees and exiles, a project that is based on the remains of a concentration camp and talks about absence, memory and oblivion, and of the annihilation of human beings, their identity and their values.
Apart from some forays into the world of photography, collage, installation and video, my experience is mainly in the field of painting, a discipline that allows me more direct, visceral work. I use the traditional, almost archetypical, visual style of oil painting to pry open the conscience of the viewer, as a pivot between omen and mourning. In this temporary distortion, post-apocalyptic scenarios, ruins from the past, hints of future disasters and memories of tragedies merge together and intertwine forming a cyclical genealogy of the catastrophe.
In this dialogue of light and shadow between the past and the present, the contemporaneity of my work is defined, my response to the darkness of the now. My research on the past is the shadow of my uncertainty of the present, concerned about the fragility of our system and the vulnerability of humanity that is sent blindly into the triumphant sirens of progress."