Mario Santamaría
Interaction Lab Residency Grant
october 2018 - january 2019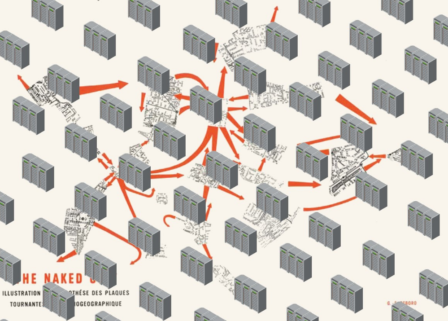 Mario Santamaría. Burgos, 1985.
Graduated in Fine Arts and in the Master Degree in Visual Arts and Multimedia by the Polytechnic University of Valencia. He has done residencies in centres such as Art3, Valence (2017); Hangar, Barcelona (2014-2016); Hisk, Ghent (2016); Kunststiftung Baden-Württemberg, Stuttgart (2015); Flax Art Studios, Belfast (2014) or Sarai, New Delhi (2012) among others. He was recently a finalist in the Post-Photography Prototyping Prize organized by Fotomuseum Winterthur. Among his collective exhibitions stand out: Una Cierta Oscuridad, CaixaForum Barcelona (2018); No secrets!, Münchner Stadtmuseum (2017); Infosphere. ZKM Karlsruhe (2015); Apuntti, La Casa Encendida, Madrid (2015); Species of Spaces. MACBA, Barcelona (2015); The Act & the Tracer. WKV Stuttgart (2015); Look into the net. Edith-Russ-Haus, Oldenburg (2014); Fuga. Fundació Antoni Tàpies. Barcelona (2013) and Sarai Reader 09. Devi Art Foundation, Gurgaon, India (2012).
The project during his stay at the Hangar Interaction Lab consists of the development and prototyping of a series of artefacts-routers that establish other forms of network connectivity. An investigation on possible re-appropriations or perversions of structural rules in data traffic from sculpture and symbolic practices exploring techno-poetic connection possibilities in relation to territory, infrastructures and their temporalities.