Marion Balac
Short stay residency
February- April 2018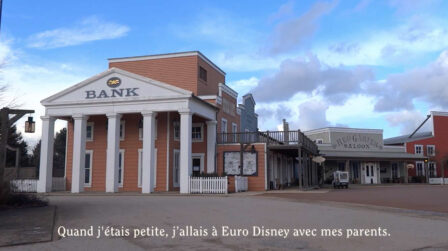 Marion Balac, Aix-en-Provence (France), 1984
Period of residence: December 2016 – March 2017
Winner of the echange program between Hangar – Casa Velázquez
Marion Balac (b.1984) is a french visual artist graduated from ENSBA Lyon (BFA) and Panthéon Sorbonne, Paris (MFA with honors). Her work uses different media like video, photography, drawing, screenshots and websites. Collecting data and images, using webs as tools of creation, she elaborates new situations and fictions.
The way in which landscapes evolve and also, the way we see them, become the starting point of her wanderings, her researches and her games. From her computer or IRL, she travels to strange places to observe the landscapes, she converts data into fictions and objects into stories.
Her work has been exhibited at the Cité Internationale des Arts (Paris), Khorshid Film Festival (Téhéran), Bandits-Mages (Bourges), Espace des Blancs-Manteaux (Paris), l'Abbaye (Annecy-le-Vieux), Galerie Neuf (Nancy), Hectoliter Gallery (Brussels), Musée Saint-Raymond (Toulouse). She has had the possibility to develop her work in residences like the Casa Velázquez in Madrid, Salón Bellefour in Buenos Aires or Hangar in Barcelona.