Mustafa Emin Büyükcoşkun
Exchange grant Baden Württemberg – Catalunya
January - February 2022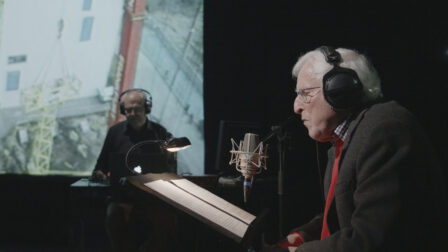 Mustafa Emin Büyükcoşkun. Istanbul, 1988
He is an artist and filmmaker who lives and works in Karlsruhe and Istanbul.
His work focuses on the agency and the potentiality of truth-making of the medias, particularly of sound.
He studied history at Bogaziçi University and media arts at Karlsruhe University of Arts and Design. After working as a director and assistant in film, his current practice mediates still and moving images, deconstructing meta-narratives and decolonizing historiographical practices.
He is currently working on a project about the soundscapes in Kurdish cinema. His latest film, Set Off, premiered at Ji.hlava IDFF in 2019. At Hangar he'll look for collective potentialities to open video archives of the 90's, focusing on the neoliberal transformations and rebellions against, from a transregional perspective.