Ariadna Guiteras takes part in the colective film Chantal Akerman, a memory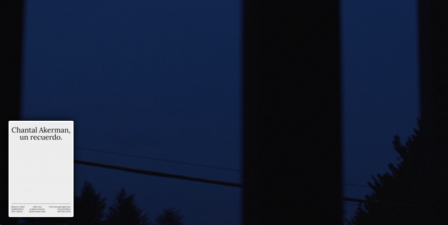 The movie will premiere in Filmin, Mostra Internacional de Films de Dones.
After the death of the filmmaker Chantal Akerman last October 5th 2015 ten artists/creators remember, rethink and reoccupy the imaginary of the Belgian director. A small and collective tribute done with love from Barcelona, Pamplona and San Sebastian.
Directors: Blanca A. Mató, Maddi Barber, Mar Cianuro, Alba Cros, Xiana Gómez Díaz, Irati Gorostidi Agirretxe, Ariadna Guiteras and Francina Ribes. Graphic design: Cristina Pastrana.