Art Practices in the Face of Constraints Matteo Guidi | Giuliana Racco
talk within the framework of the project The Artist and the Stone
Sunday September 21, 2014, 6:30 PM, Sala Ricson – Hangar, Barcelona.
The talk will be in English and Spanish
With the rise of Paul Kagame, freedom of speech in Rwanda ceased to exist and all forms of art making have become illegal. Kigali is an extreme city, far from our glazed reality and distant from the green hills of Africa. Nonetheless, it is home to an underground scene where a factory of artists and creators etch the permanent sign of contemporary Rwandan art into their revolution. (Dorigotti)
Alcaravan Teatro and Teatro Paloquesea, both expelled by the political and economic situation of Colombia within the span of a decade, eventually settled in Spain for a period of time. Leaving the southern city of Cali, mainly for political reasons, Alcaravan moved to Extremadura and developed a transnational project; due to economic hardship and drug-related violence, Paloquesea left the central city of Pereira, winding up in Poblenou, Barcelona. (Garzòn Guillén).
Visual anthropologist Irene Dorigotti and sociologist Luis Garzòn Guillén will participate in a round table discussion and present their research within the framework of the project The Artist and the Stone.
The dialogue will compare different tactics that artists and artist's collectives employ in order to resist limitations imposed by governments, wars, occupations, poverty and violence, while analyzing how these shape their work and further inform their contexts.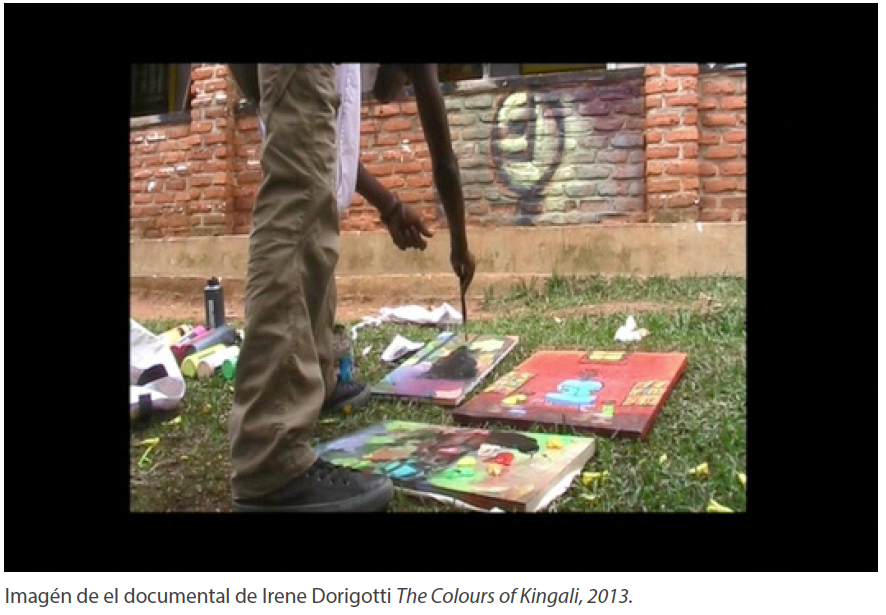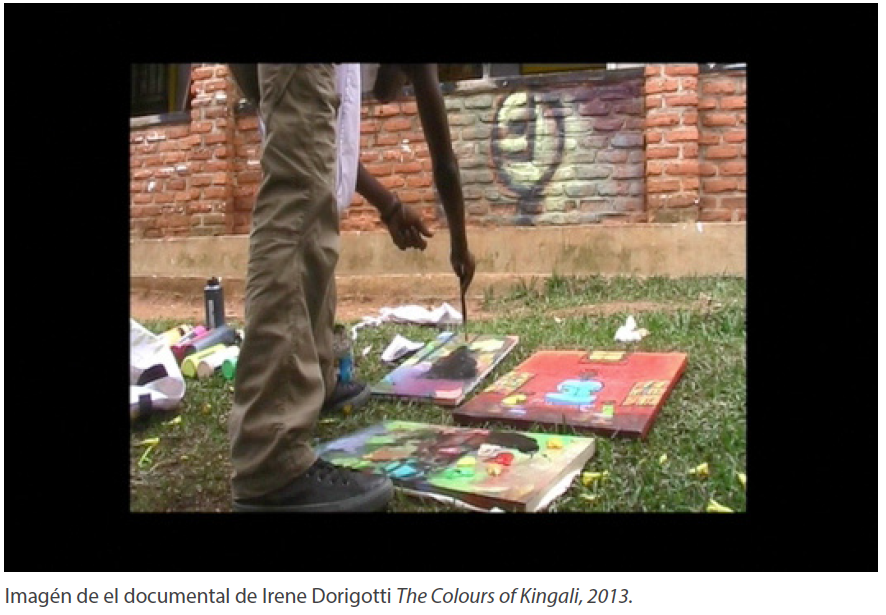 The Artist and the Stone, conceived by Matteo Guidi and Giuliana Racco, speaks of mobility, desire, negotiations, and the role of art institutions in enabling the transcendence of mobility limits through the movement of a subject and an object across the Euro-Mediterranean area. Hinging on the twofold movement of a subject (an artist) and an object (a large stone block) from the West Bank to Spain, the project focuses on the relationship between constraint and desire, giving form to limits through the very act of overcoming them.
Giuliana Racco and Matteo Guidi develop projects driven by a concern for understanding the ways in which individuals (or groups) manage their daily lives within the strongly defined systems that tend to objectify them. They concentrate their reflections on contexts that are considered marginal or exceptional but, in reality, anticipate more common scenarios.
Irene Dorigotti is a visual anthropologist with a degree in Cultural Anthropology and Ethnology from the University of Bologna and a masters degree from the Culture Department of Politics and Society from the University of Turin. She has worked in Sweden, Australia, Kosovo, Senegal and, most recently, Rwanda, where she studied the subversive art scene fermenting in a climate of total oppression. She accompanies her field research with narration and documentary practices.
Luis Garzòn Guillén holds a PhD in Sociology from the Universitat Autonoma de Barcelona. His main research interests are Latin America, migration, urban sociology and the sociology of education and culture. He has published papers on migration in journals and co-edited the book "Language, migration and social mobility in Catalonia" (Brill Editors); and written film criticism for Ambits de politica i societat (2003-2011). Since 2004, he has been a member of the RC21 on Urban and Regional Research of the International Sociological Association and of the ISA itself.
————————
More info at Hangar.org