Circles, an installation by Yuko Mohri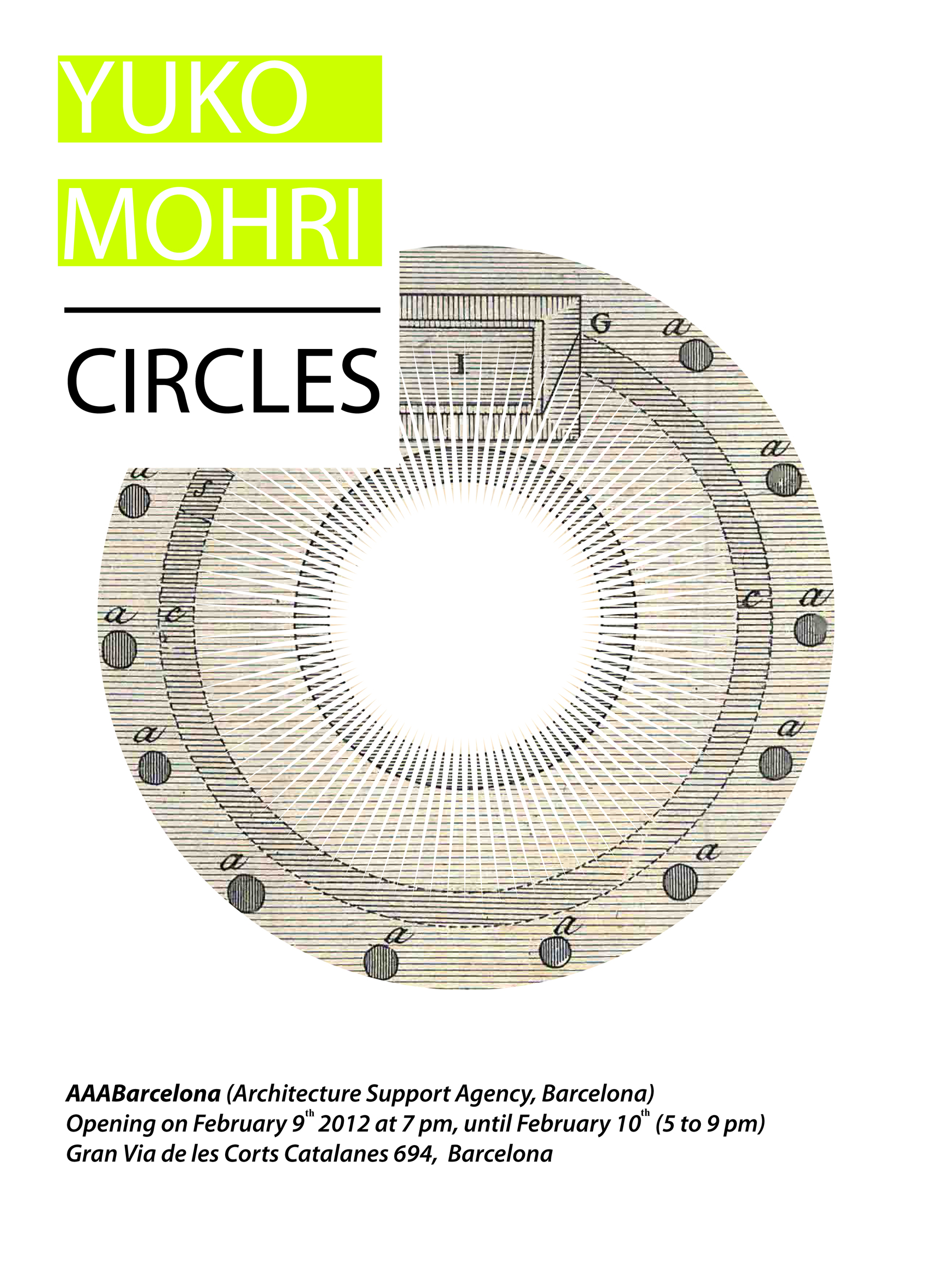 CIRCLES
Yuko Mohri installation, (Tokyo 1980) in the center AAABarcelona (Support Agency in Architecture in Barcelona
Project in the framework of the International Exchange Grant Residency, Hangar-Tokyo Wonder Site (Japan) 2012.
Opening on February 9th  2012 at 7 pm until February  10th  (5 to 9 pm)
Gran Via de les Corts Catalanes 694. Barcelona.
On saturday February 11th   the artist will give a workshop on the technical process about former works and open DEinstall of  the project.
Schedule: 11 am – 2 pm
Price: 30 €
During her residence in Hangar, Yuko Mohri has developed a research methodology to find the differences and similarities between Barcelona and Tokyo from an artistic side, cultural and social.
Research has focused on understanding the use of objects of everyday life in Barcelona, uses and misunderstood from the point of view of Asian culture. This misunderstanding is what inspires the facility, through a process of re-functionalization.
Circles, is the title of an engraving of the Encyclopedia of drawing from the late eighteenth century, the artist has adopted the name for her installation.
From the collection of ancient artifacts that it has acquired in the city of Barcelona as varied as electric or smalls engines switches to control light, sound, or motion, has designed the piece.
These objects are connected to a small circle that makes remote control.
The viewer can see the technical process as a chain reaction interacting randomly with the physical space where shown.
Circles, will be further developed with two exhibitions Circuits Circus.
Circles in Barcelona and Tokyo (February 2012),
Circuits in Osaka (April 2012)
Circus in Tokyo (May 2012)
Project in the framework of the International Exchange Grant Residency, Tokyo Wonder Site Hangar (Japan) 2012.