Hands on Workshop by Befaco at the Institut für Klangforschung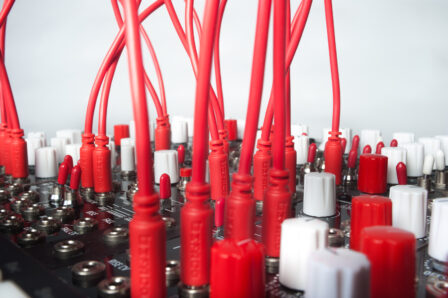 Build your own synth modules on eurorack format. Befaco provide all the necessary components (in kit format) to build your device from scratch. Each participant builds her/his own machine during the workshop.
The workshop is meant more as two working sessions rather than a fixed structured lecture. Like this, participants can choose to come only for an afternoon and build a simple module, or a whole day to build a complex module or even come both days full on and build two or three modules!
Like this Befaco will fit for the needs of all kind of users, from beginners that want to learn to solder and get into SDIY, to experienced users that want to take the maximum of the weekend and build as much as possible.
How to choose your modules: This really depends on your already existing system. If you are an experienced eurorack user it would be easy for you to choose. Pass by Befaco's site and browse available modules for details.
If this is your fist time, you might consider building your own case. Then we suggest you to start with power bus and power supply. Or if you prefer to get a pre-built case, you can go for a starter synth voice: VCO+BF+22+A*B+C+Rampage.
Do not hesitate to contact Befaco for any doubt at manu(at)befaco.org
Time for each build: Again, this will depend on each person. All our builds can be finished in one working day. From the simplest modules that can take just a couple of hours, to the most complex ones that could take up to 8 hours.In the other hand, an experienced used might take between one and 5 hours for any build.With this time estimations you can plan your weekend. If you are experienced, you can build three or even four modules.
Required skills:
Interest and patience. No previous experience in electronics is necessary.
Required materials:
We can provide some soldering irons and hand tools for participants who don't have their own. Although it's always adviceable to bring your own tools. IMPORTANT: soldering iron less than 25w is recommended as well as cutting pliers and a multimeter.
When:
Saturday 5th and Sunday 6th of November, from 11 am to 7 pm.
Where:
Institut für Klangforschung, Schloßstraße 31 63065 Offenbach
Price:
20,00€ (TAX not included)
With this item you will be reserving a spot in our incoming workshop at Institut für Klangforschung! Please, send a mail to befacosynth(at)gmail.com, stating which module you want to reserve. You can add also a note during the purchase stating the module or modules.
This price will be deducted from the kit price during the workshop and will not be refunded in case of your cancellation/you cancelling.
Befaco will be in touch with you to confirm registration and provide further details. You can get more information in the Befaco's workshop page.