Mario Santamaría participates at colective ehibition "Remote Signals", Tallin, Estonia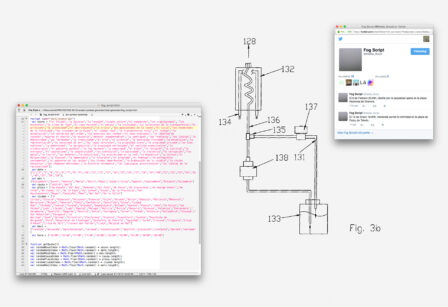 Remote Signals

Curated by Pau Waelder
Content: most of the art we see and experiment today arrives to us through a screen. Some artworks have been created precisely for this type of distribution: they inhabit the network and feed from it, offering us a vision of a world immersed in a constant flux of information. These works thus become remote signals which allow us to discover the reality of a distant geographic zone, as well as to re-examine our own. This exhibition aims to present in Tallinn a selection of new media artworks created by artists from Spain and Ibero-America that offer visitors a view of our globalized society by means of current digital technologies.
Participating artists:
Clara Boj & Diego Díaz [ES], Daniel Canogar [ES], César Escudero Andaluz [ES], Varvara Guljajeva & Mar Canet [EE/ES], INTACT Project [CL/ES], Néstor Lizalde[ES], Rafael Lozano­Hemmer [MX/CA], Félix Luque & Íñigo Bilbao [ES], Moisés Mañas [ES], Tiago Martins & Justyna Zubrycka [PT/PL], Joana Moll [ES], Brisa MP [CL], Mónica Rikic & Lucía Segurajáuregui [ES], Mario Santamaria [ES], Román Torre[ES], Pablo Valbuena [ES], Ricardo Vega [CL].
http://iberofest.ee/es/remotesignals/
Date: 4th –20th March
Time:
Place: ARS building, Project Room (Pärnu mnt 154, Tallinn)