DISTRIBUCIÓN PERTURBADORA at Plaça Catalunya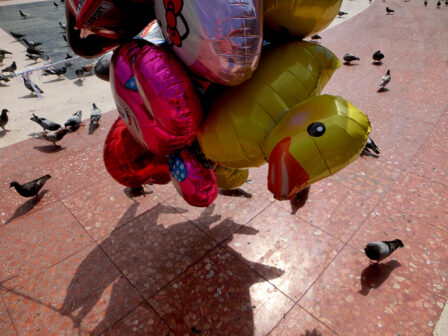 On Thursday July 21 between 19 and 21h will be presented at Plaça Catalunya and surroundings a set of interventions within the working group emerged from DISTURBING DISTRIBUTION workshop held earlier this year in Hangar.
Statements by:
Onofre Bachiller, Berta Canela, Sonia Fernández Pan – Paco Chanivet, Carlota Fuentevilla, Carmen Hurtado, Anna Pahissa, Francesc Ruiz, Christina Schultz, Jordi Vernis, Helena Vinent – Joan Palle
and the collaboration of Núria Gómez, Ariadna Guiteras, Anna Irina Limia and Xavier Ristol.
The distribution defined as the movement of goods from their place of production to the place of consumption, is often a space / diffuse time and opaque screening of a network of intermediaries whose activities and processes just intuit that affect the shape and contents of this merchandise, defining spaces and building scenery. Since the 60s, a series of artistic practices focused on subverting the channels through which art is usually distributed, anticipating and promoting networking formats such as mail art or artists' books.
Today, new technologies and the Internet have led the distribution of content to an unimaginable level, however, the physical distribution remains a crucial space within our economic and cultural system. Our lives, in the same way, are governed by different systems and distributive circuits; economic, administrative, ideological, emotional, sometimes visible and other invaluable.
With the support of HANGAR.
Date: July 21
Timetable: 19h – 21h
Location: Plaza Catalunya