Final presentation of the work developed during Lot Amoros residency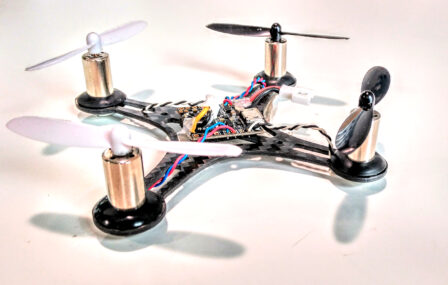 During the last months of 2016 Lot Amorós has made a residence in Hangar's Interactive laboratory with the Open Light Motion project. During this time he has been researching on drone tracking systems and programming these aircrafts with Prossesing in order to do aerial performances.
Lot will share his learning process in a public talk and with two workshops: one on 3D tracking and another on micro-drone construction.
The talk is aimed at the general public.
The workshops are independent of each other, and basic computer skills and basic programming skills are recommended.
Friday, January 27th, 20h: Talk Unmanned aerial space
Saturday, January 28th, 10 to 14h and 16h to 20h. Workshop of three-dimensional tracking of objects.
Sunday, January 29th, 10 a.m. to 2 p.m. and 4 p.m. to 8 p.m. Workshop of construction and programming of micro drones.
Maximum of 15 students per course. Registration until January 20th.