Francisco Navarrete Sitja has been awarded with a FONDART grant of artistic creation and production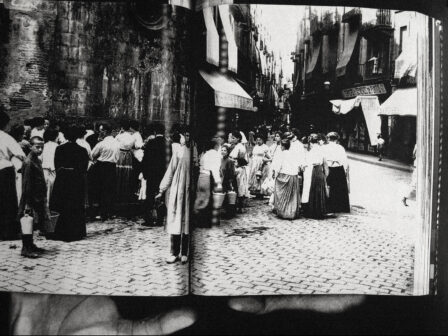 Francisco Navarrete Sitja has been awarded a grant of creation and artistic production by the National Fund of Culture and Arts FONDART, in Chile. This grant will allow him to finance, for 6 months, his research, creation and exhibition stay at Hangar.org; project to be carried out during his short and long stay artistic residency granted by the program committee of Hangar. This grant will allow him to professionalize his practice in the field of visual arts, in order to deepen his interests around contextual artistic creation and transdisciplinary artistic practices; strategies that allow him to approach problems associated with the representation of the territory, the reinterpretation of narratives related to the landscape, the symbolic dimension of certain materialities in specific geographies and configuration of the perception of our surroundings.
From April to September 2017, Navarrete will work with the intention of promoting a speculative dialogue on hydraulic infrastructure "Rec Comtal" and imaginary associated with water, typical of immigrant communities living in the districts that runs and have ran the "Acequia Condal" in Barcelona: Sant Andreu, Sant Martí and Nou Barris, among others. This dialogue will be articulated through the creation of a graphic work with an artist's book format, and free distribution. The graphic piece will lead to subjective connections based on associations between the old hydraulic infrastructure, imaginary associated with water and the experience of immigration from different communities. Among the formal and reflective dialogues to be explored, it is planned to address the strength of the water flow of the "Rec Comtal" and the worker-anarchist history of Barcelona; direction of the water flow of the "Rec Comtal" and displacement of the immigrant community in the city; burial of the "Rec Comtal" and deportation as an action of exile. Thus, through work with the community, speculation and search for kinship systems between elements divergent from the local context, the project seeks to foster new horizons of meaning around the place from which inscribe the narratives of the identity in Barcelona.
Finally, in September, the research and production processes carried out in Hangar will be socialized through a presentation at the Cultural Center of Spain, in Chile. Instance that will be open for the purpose of interacting with interested publics and media, in the local and national artistic field. There will also be different activities in Barcelona.