Lucía Egaña participates in the Focus #1 with Lizzie Borden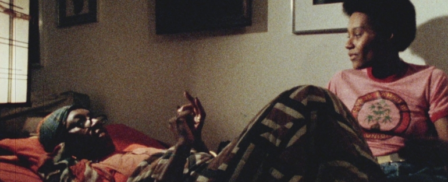 On February 18 at 19:00, as part of the MACBA Focus program dedicated to the self-taught, feminist filmmaker, a pioneer queer and militant lesbian filmmaker, Lizzie Borden, Lucía Egaña will moderate the colloquium after the screening of "Working Girls ".
On the occasion of the 35 mm reprint of the cult film Born in Flames (1983), this programme revisits her first creations: stories that reclaim a cinema of opposition, challenge the logical narratives of the hetero-normative order and put into play a cinematic practice understood as a means of political action and producer of feminist imaginaries, with a large scope for formal experimentation. Her films, described as marginal, underground and independent, seek to present a non-voyeuristic view of the female body, while raising the possibility of generating a type of desire that counteracts that found in commercial cinema.