Matteo Guidi COOKING IN MAXIMUM SECURITY – phase 2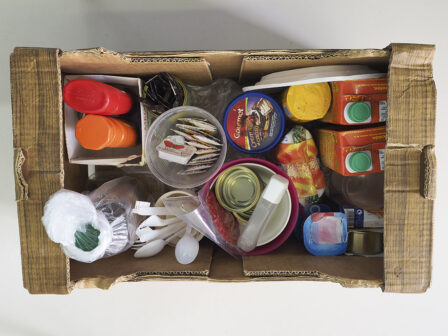 Cooking in Maximum Security is a project between the anthropology and art, designed to be developed in differents prisions around the world.
Cooking in Maximum Security phase 2 reproposes the first experience of Cooking in Maximum Security phase 1 (Italy) in the Spanish context, focusing on Iberian particularities and charateristics. In Spain, prisoners have only recently begun being trained professionally as cooks and allowed to prepare meals for the prison community. What is more, gas or electric stove elements are not allowed in cells. However, this does not prevent the inmates from expressing themselves through forms of cooking without heat and using the few available ingredients.
These aspects were elaborated in this phase 2 through a cycle of workshops, held between August and October 2015, with a group of 12 female inmates of the DONES U section of the BRIANS 1 Catalan Penetentiary.
Cooking in Maximum Security phase 2 is a project in colaboration with Obra Social "la Caixa" and FoodCultura.
The opening will be on friday, 19th of feb from 18h to 20h
Date: 19 feb to 16 march,
Times: monday, wednesday and saturday from 10 to 14h
Place: Satelite FoodCultura Boqueria
Stand 437 – Mercat de la Boqueria, Barcelona
FB event
https://www.facebook.com/events/1702825690001455/