Workshop to construct the modular ynthesizers by Befaco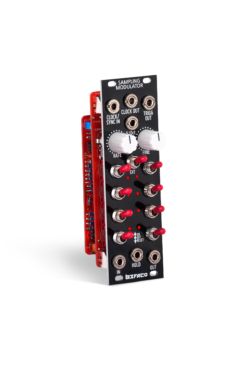 Befaco's workshops consist of a working group of people in which each one can make its own complete machine or some modules for an already existing machine. They are free workshops in the sense that everyone can work at their own project choosing the module they want from those available at that time.
In each workshop Befaco offers a kit with a step by step manual and all the necessary parts. You do not need any previous experience in electronics. They start teaching welding and how to follow the manual like a sort of electronic puzzle.
As a novelty, at the end of this Saturday workshop, Befaco will set up speakers to do what they called a "Patch meeting". It consist in an open meeting to people who want to come and exchange ideas and tricks about synthesizers.
Available modules here.
Date:
October 29th and 30th at 11 am.
Price:
depends on the used materials
Inscriptions and information in befacosynth(at)gmail.com.