Graffiti workshop with drones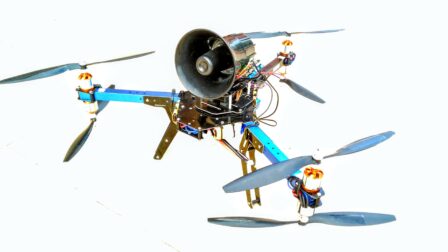 Drones have transformed the airspace in the new Internet era. The technology of these open source aerial vehicles is revolutionizing the way to paint large murals on the way we know today. Drones will open and make accessible almost all the walls of the world to those with the appropriate technology and knowledge. A free airspace is required for this creative and participatory development.
During this workshop we will learn about the graffiti art made with drones  and we will evaluate wich are the best options available. We will build together a drone  with which we will make some experiments.
Lot Amorós, current resident at Hangar's Interactive Laboratory, will be teaching this workshop. He promotes a drones use for social purposes built with hardware and open source software.
Price:
Free.
Date:
October 29th, from 7:00 pm to 9:00 pm.
Inscriptions at tallers.openwalls(at)gmail.com.