Top-manta #2: Zona Franca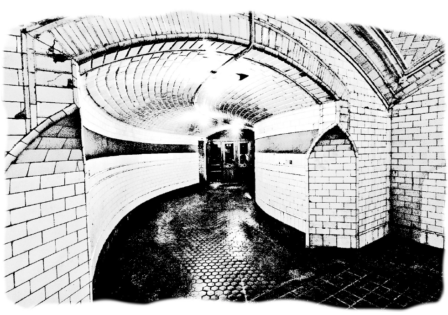 On February 24th, at 6 p.m., in the Chamberí Metro Station (Madrid), will happen Top-manta #2: Zona Franca. The second expository action of the curatorial research and experimentation project "Hecha la ley, hecha la trampa", o el contrabando como alternativa", proposed by the Brazilian curator Maykson Cardoso in the framework of the research residency program Encura.
zona
Del lat. zona 'ceñidor, faja', 'zona de la Tierra', y
este del gr. ζώνη z nē.
1. f. Lista o faja.
2. f. Extensión considerable de terreno que
tiene forma de banda o franja.
3. f. Parte de terreno o de superficie
encuadrada entre ciertos límites.
4. f. Extensión considerable de terreno cuyos
límites están determinados por razones
administrativas, políticas, etc. Zona fiscal de
influencia.
5. f. Geogr. Cada una de las cinco partes en
que se considera dividida la superficie de la
Tierra por los trópicos y los círculos polares.
6. f. Geom. Parte de la superficie de la esfera
comprendida entre dos planos paralelos.
7. m. Med. herpes zóster.
zona franca
1. f. zona delimitada por las autoridades en la
que no se liquidan derechos arancelarios a las
mercancías depositadas en ella o a
determinadas actividades industriales.
zona [ em português]
sf
[…]
6. Coloq. Área de prostituição de uma cidade;
área de meretrício; mangue, putal, rói-coiro,
rói-couro.
7. Coloq. Desordem envolvendo várias
pessoas; confusão, tumulto, zorra.
8. Coloq. Falta de ordem; bagunça, confusão,
zorra.
[…]
franco, ca
Del germ. *frank 'libre, exento'.
1. adj. Sincero y leal en su trato.
2. adj. Despejado, libre de obstáculos.
3. adj. Libre, exento y privilegiado. Vía franca.
4. adj. Patente, claro, sin lugar a dudas. Franca
mejoría.
5. adj. Dicho de una cosa: Libre de impuestos y
contribuciones.
6. adj. Dicho de un lugar o de un puerto: Que
goza de exención de impuestos y
contribuciones.
7. adj. Dicho de una persona: De un pueblo
germano de Franconia y del bajo Rin que
conquistó el territorio de la actual Francia y le
dio su nombre. U. t. c. s.
8. adj. Perteneciente o relativo a los francos (‖
individuo de un pueblo germano).
9. adj. Perteneciente o relativo al franco (‖
lengua). Léxico franco.
10. adj. francés. Apl. a pers., u. t. c. s.
11. adj. Exento de servicio, libre de obligación o
trabajo en deberes de carácter militar.
12. adj. Com. Dicho de un precio: Denota que
los gastos causados por una mercancía hasta
llegar al lugar que se indica no son de cuenta
del comprador. Franco almacén. Franco
vagón.
13. adj. desus. Liberal, dadivoso.
14. adj. desus. En la costa de África, europeo.
Apl. a pers., era u. t. c. s.
15. m. Unidad monetaria de Suiza y otros
países, que en Francia, Bélgica, Luxemburgo y
Mónaco estuvo en vigor hasta la implantación
del euro.
16. m. Lengua germánica que hablaban los
antiguos francos.
The action has the participation of the following artists:
Alejandra Avilés (México)
Eliana Beltrán (Colombia)
Nuno Cassola (Portugal)
Daniel Escobar (Brasil)
Rafael Perez Evans (España-País de Gales)
Andrea Gómez (Colombia)
Carlos Monroy (Colombia)
Mano Penalva (Brasil)
Maria Sabato (Argentina)
Tali Serruya (Argentina)
Gian Spina (Brasil)