Paratext #53 ft. María García Ruiz, Shelly Knotts, Lina Bautista & Valentina Cardellino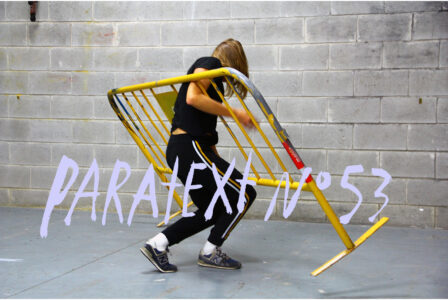 This name, Paratext, hides a monthly program of performances by artists in residence at Hangar as well as artists on exchange grants. They present, in different formats, specific projects or parts of their work. The sessions are always open to the public with the purpose of enabling interaction with the artists themselves. Each Paratext also has an editor who will later publish his or her impressions of the presentation on this blog. On this occasion, Sergi Botella will be the editor.
The next Paratext session will take place on Wednesday, May 26 at 6 pm in Hangar's Sala Ricson.
Projects will be presented by:
María García Ruiz (Artistic Research Grant Fundación Banco Sabadell – Hangar)
María García Ruiz is an artist and researcher with a background in architecture. Her work questions the processes by which both spatial arrangements and their associated imaginaries are generated. From there she develops mainly three lines of research: one on the landscape, the relationship between the gaze, space and technology; another on the architecture of bodies in movement; and a third on the territorialities (and deterritorialisations) of flamenco.
Shelly Knotts (On-the-fly residency)
Shelly Knotts produces live-coded and network music performances and projects which explore aspects of code, data and collaboration in improvisation. Her experimental and collaborative tendencies have seen her engage with diverse musical practices and styles ranging from electroacoustic tape music to live-coded dance music. Her work often investigates the intersection of data, technology, creative practice with socio-political concerns. This has included the use of network technology to interrogate the inherent politics of collaborative, data-driven and technologically facilitated music making. Based in Newcastle Upon Tyne, UK, she performs internationally, collaborating with computers and other humans.
Lina Bautista (Research and Experimentation Grant in Hangar's Interaction Lab)
Lina Bautista holds a Master's degree in Musical Arts from the Academia Superior de Artes de Bogotá, with emphasis in composition.
Since 2010 she lives and works in Barcelona, where she completed a postgraduate diploma in Music Composition with new technologies and a Master in Interactive Systems Design at Pompeu Fabra University and a Master in Sound Art at the University of Barcelona. She was artist in residence at Gracia Territori Sonor in 2010-2011, participating in various festivals such as the LEM, or the Mercat de Música Viva de Vic and in countless concerts of experimental music. With the Linalab project he has performed concerts on stages all over the world. In 2013 she participated in the first live coding meeting in Europe, the Live.coding.fest in Karlsruhe, consolidating herself as one of the pioneers in this field. In 2014, she was artist in residence at the Eufònic festival with the collaboration of the Centre d'Art Lo Pati in the Ebre Delta, together with the artist Laura Llaneli. From 2015 until today she is part of the Orquesta del Caos, an association focused on the diffusion of Experimental Music and Sound Art, and organizer of the Zeppelin festival. In 2018 she formed the collective Toplap Barcelona, a node of the international community Toplap, based on live coding, currently resident collective in Hangar together with Iván Paz, with whom she also leads the European project on-the-fly. In 2019 she presented the installation work post_window at the Ars Electronica festival in Linz, Austria and at Arts Santa Monica in Barcelona as part of the BEEP collection of electronic art. In 2019 she also presented the interactive installation Waveforms at Fundació Miró within the scope of the exhibition Arte Sonoro? from November 2019 to February 2020.
She currently works as a coordinator at Mediaestruch, Digital Art Area of the Estruch creation factory in Sabadell, she is a professor of the Master of Sound Art at the University of Barcelona and of the Sound Art Workshop in the arts degree at the Universitat Oberta de Catalunya, among other institutions.
Lina Bautista will present together with Julia Múgica the work Kilobots.
Valentina Cardellino (Short-stay residency)
Her practice oscillates between the visual arts and architecture, developing projects of various kinds such as art installations and architectural interventions of urban scale. She is interested in the role of design and architecture in the processes of normalization of the body, in the construction of taste, desire and self-perception. Above all, observing when these designs and processes fail through appropriation, adaptation, deviant use and disobedience. Her approach to this subject is from a performative point of view, from the reiteration of certain rituals and their consequences in our body language. She has worked with manuals and building regulations, in search of those scores that seem to orchestrate our movements. Her recent projects are related to the rituals linked to democracy, and particularly, the demonstrations as the established form of disagreement. She traverses these ideas with the concept of ruin and through a choreographic language.
The event will be carried out following all security measures.
Attendance is free of charge and will be on a first-come, first-served basis.
Supported by: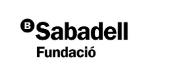 Image: Valentina Cardellino