Patricia Fernández Antón
Long term residency
May 2016 – 2018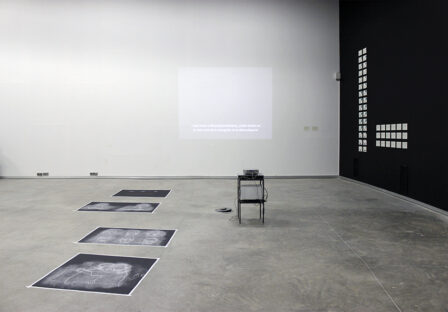 Patricia Fernández Antón, Barcelona 1985
Patricia Fernández Antón works with poor animation halfway between the literalism of protest message and the metaphoricity of a practice that formally translates the tone and tenor that could mitigate the evils denounced. She develops projects and initiatives focused on germinating the force of situations in the present outside the neoliberal individualism. And she focuses on rebuilding common beliefs from below, with the remains of Community story, and investigate the possibilities of mini-stories or micro-narratives.
There is a gap between image and text, as there is a gap between macroeconomics, the official text and real lives, between what we say and what we feel, between the overall sensation of technological omnipotence and the sensation of widespread fear and risk. Each time determines the forms of expression of imaginary, techniques, practices, visions of the world … Post-production, pro-consumption of images in circulation, the text as prostheses of a constructed and reconstructed history, appropriation, are signs of our times. The image-time favors the development of symbolic meaning production systems that infiltrate the social body through the intercom technologies.
Born in Barcelona in 1985. She graduated in Graphic Design from ELISAVA School of Design (Barcelona), she moved to Tenerife for the Degree in Fine Arts at the University of La Laguna. She has participated in group exhibitions in La Recova, in TEA Tenerife Espacio de las Artes, Area 60, in Festival Sitio and the Sala de Arte Instituto Cabrera Pinto.