Questions, debates and proposals to elaborate an open protocol for the use of wetlab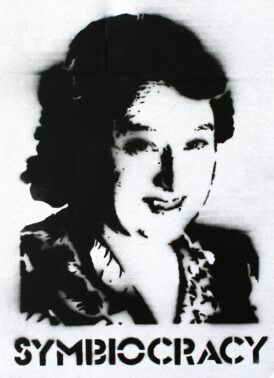 Every Tuesday from the October 15 until December 17, Laura Benítez moderates a series of open sessions where sharing questions, debates and proposals to elaborate an open protocol for the use of the wetlab. The meeting will take place at 7 p.m. in Hangar's wetlab.
There is, a Philosophy of "life" in Spinoza; it consist
precisely in denouncing all that separates us from life, all these
transcendent values that are turned against life, these values that
are tied to the conditions and illusions of consciousness.
Braidotti [Lecture, Posthuman Glossary, August 2016]
A space like the wetlab challenges us to think not only from a _being-in_ but from a _being-with. What kind of responsibilities do we face when working and/or experimenting with biomaterials?
Is it possible to think of responsibility not based on duty? How can we operate with protocols that fiction a sort of immutable reality? Is it possible to continue sustaining feminist discourses and objectifying other entities for our benefit? How do we sustain our contradictions? How do we work with them?
Can we reformulate a minimum ethic with non-anthropocentric presuppositions? What do we do and what do we not do in a shared space of experimentation?
These and more questions are what is proposed to be addressed in the open research sessions. These sessions are intended as a meeting place to share questions, debates and proposals to develop an open protocol. We will share how a space such as the wetlab challenges us, putting at the centre of debate a simple/difficult question: anything works in potential, but what about in practice?
Laura Benítez
Laura Benítez Valero holds a PhD in Philosophy, is a researcher and independent curator. Her research connects philosophy, art(s) and techno-science. Currently her work revolves around the practices of bioart, biohacking, bio-resistance processes, civil biodisobedience and non-human agents. She is a professor of Critical and Cultural Studies at La Massana (Art and Design Centre) and an external professor of Technology at Elisava. She has worked as coordinator at the Institute of Humanities of Barcelona/CCCB. She has been a guest researcher at the Ars Electronica Centre and the MACBA documentation centre. She has also been invited to different international institutions such as Interface Cultures Kunstuniersität Linz, Sónar Festival (Bcn/Hong Kong), Royal Academy of Arts London or University of Puerto Rico. She currently collaborates in different research projects, both academic and regional, and is a regular contributor to Hangar.
If you are interested in being part of this group, you can attend any meeting or write to marta(at)hangar.org.
image: Ernesto Casero