Cicatrization group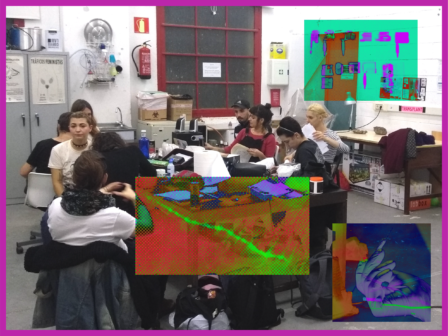 Grupo de cicatrización meets periodically at the Hangar wetlab to share knowledge related to the tattoo. It is a meeting open to any interested in practicing, learning or being tattooed.
Under the idea that biomedicine is not the owner of (un)care, this group understands itself as a community of resistance to Western, heteropatriarchal and capitalist authority through the intervention of human bodies outside of validation and certification from the biomedical institution, outside the system of legitimization of knowledge that proposes binary relations of professional/ignorant or theory/practice, such as a black market or submerged economy, aspiring to develop the self-production of machines and materials, affected by the intimate relationship that takes place between who tattoos and who is tattued, and radically moving away from the ideas of success, purity or perfection: our tattoos never look good. @mikkithekid develops some of these ideas in the Manifesto de los viernes that you can find below.
If you are interested in being part of this group, you can go to any of the meetings or write to instagram account @clubdecicatrizacion
***
From the practice in the laboratory projects that are not limited to tattooing or that experiment with other ways to contextualize or activate the tattoo are emerging. Next, the works that arise from the coexistence of the group in the wetlab are documented:
Manifiesto de los viernes, by @mikkithekid
L'art brut de la pell, by @virtual.dungeon
For upcoming group meetings, send a DM by Instagram to @clubdecicatrizacion.