Michael Lawton's solo exhibition in London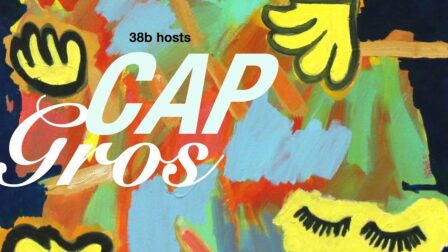 From July 20 to 22, artist in residence Michael Lawton will be showing paintings at 38b Projects in Peckham, London. Under the title Cap Gros, he will show his works that were made last year in Barcelona, Spain, all of which come from his encounters with the Romanesque art of Catalunya and presented in London as part of his PhD research at the University of Kent.
In these semi-abstract paintings, motifs of hands, mountains, leaves, feathers, trees, limbs recur: imagery he has taken from drawings made in front of these murals. Alongside the paintings Michael will present a text, representative of his hypothesis that the best writing to accompany an artwork is a work of fiction. This text, MORTA DELLA, was written for the same Romanesque artworks and will be present in the form of a risograph publication containing the narrative and prints of four of the drawings.